The Census Bureau announced numbers from its latest e-commerce survey August 15.
The basic pattern continues. US retail e-commerce sales increased about 16 percent on a year-over-year basis from the second quarter of 2013. By comparison, total retail sales for the second quarter 2014 increased just short of 5 percent on a year-over-year basis.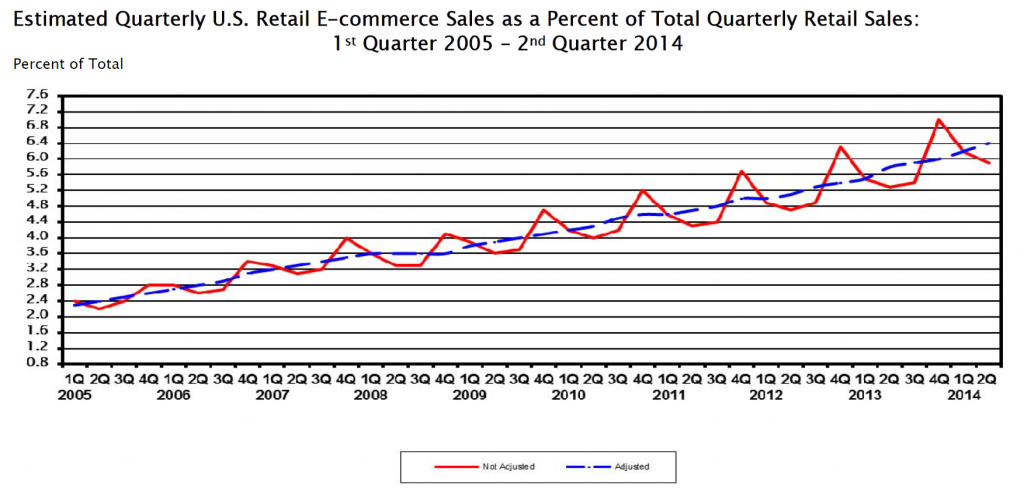 As with other government statistics relating to IT (information technology), one can quarrel with the numbers (they may, for example, be low), but there is impressive growth no matter how you cut it.
Some of the top e-retailers from the standpoint of clicks and sales numbers are listed in Panagiotelis et al. Note these are sample data, from comScore with the totals for each company or site representing a small fraction of their actual 2007 online sales.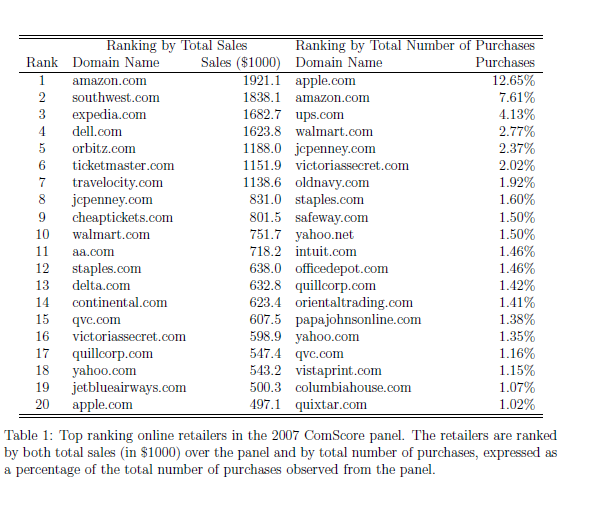 Forecasting Issues
Forecasting issues related to e-commerce run the gamut.
Website optimization and target marketing raise questions such as the profitability of "stickiness" to e-commerce retailers. There are advanced methods to tease out nonlinear, nonnormal multivariate relationships between, say, duration and page views and the decision to purchase – such as copulas previously applied in financial risk assessment and health studies.
Mobile e-commerce is a rapidly growing area with special platform and communications characteristics all its own.
Then, there are the pros and cons of expanding tax collection for online sales.
All in all, Darrell Rigby's article in the Harvard Business Review – The Future of Shopping – is hard to beat. Traditional retailers generally have to move to a multi-channel model, supplementing brick-and-mortar stores with online services.
I plan several posts on these questions and issues, and am open for your questions.
Top graphic by DIGISECRETS