March 25, 2009, Goldman Sachs' Commodity and Strategy Research group published Global Economics Paper No 183: Forecasting Gold as a Commodity.
This offers a fascinating overview of supply and demand in global gold markets and an immediate prediction –
This "gold as a commodity" framework suggests that gold prices have strong support at and above current price levels should the current low real interest rate environment persist. Specifically, assuming real interest rates stay near current levels and the buying from gold-ETFs slows to last year's pace, we would expect to see gold prices stay near $930/toz over the next six months, rising to $962/toz on a 12-month horizon.
The World Gold Council maintains an interactive graph of gold prices based on the London PM fix.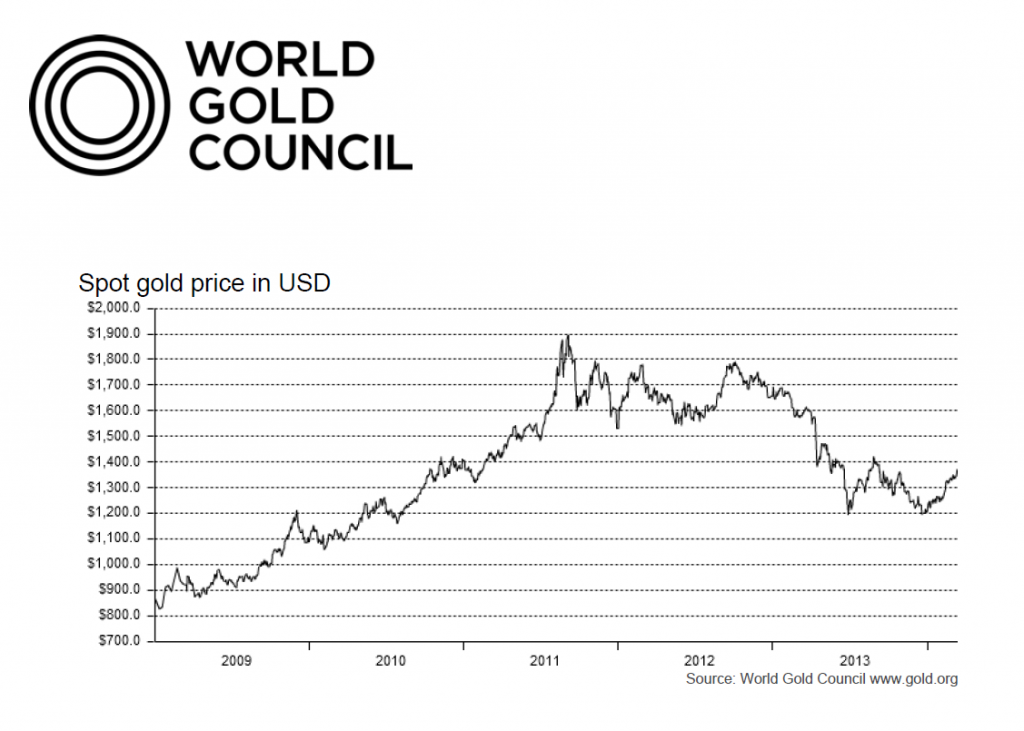 Now, of course, the real interest rate is an inflation-adjusted nominal interest rate. It's usually estimated as a difference between some representative interest rate and relevant rate of inflation. Thus, the real interest rates in the Goldman Sachs report is really an extrapolation from extant data provided, for example, by the US Federal Reserve FRED database.
Gratis of Paul Krugman's New York Times blog from last August, we have this time series for real interest rates –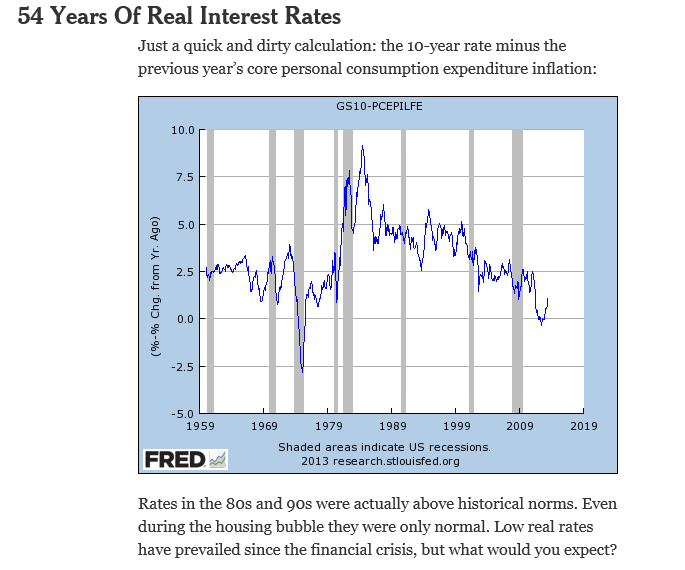 The graph shows that "real interest rates stay near current levels" (from spring 2009), putting the Goldman Sachs group authoring Report No 183 on record as producing one of the most successful longer term forecasts that you can find.
I've been collecting materials on forecasting systems for gold prices, and hope to visit that topic in coming posts here.