Economy/Business
Economists React to July's Jobs Report: 'Not Weak, But…'
U.S. nonfarm employers added 209,000 jobs in July, slightly below forecasts and slower than earlier gains, while the unemployment rate ticked up to 6.2% from June. But employers have now added 200,000 or more jobs in six consecutive months for the first time since 1997.
The most important charts to see before the huge July jobs report – interesting to see what analysts were looking at just before the jobs announcement.
Despite sharp selloff, too early to worry about a correction
Venture Capital: Deals Beyond the Valley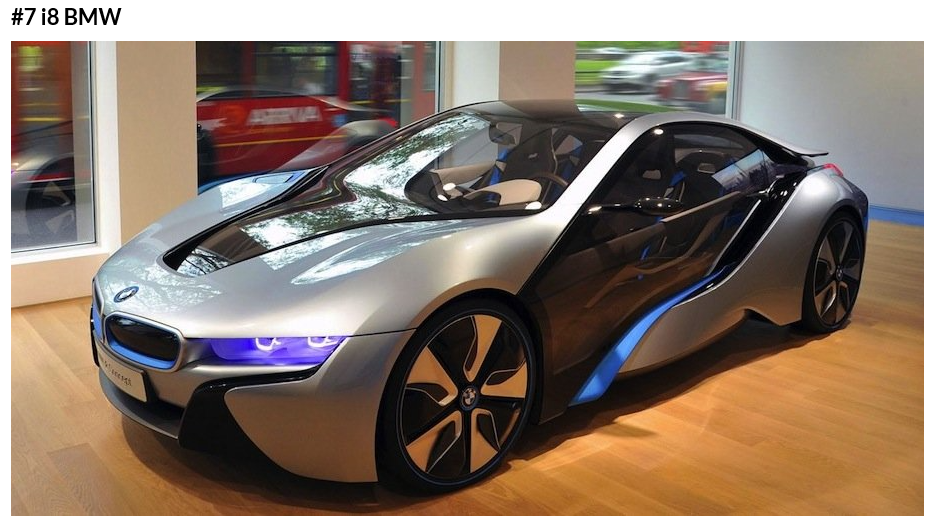 Base price $136,000.
Contango And Backwardation Strategy For VIX ETFs Here you go!
Climate/Weather
Horrid California Drought Gets Worse Has a map showing drought conditions at intervals since 2011, dramatic.
IT
Amazon's Cloud Is Growing So Fast It's Scaring Shareholders
Amazon has pulled off a pretty amazing trick over the past decade. It's invented and then built a nearly $5 billion cloud computing business catering to fickle software developers and put the rest of the technology industry on the defensive. Big enterprise software companies such as IBM and HP and even Google are playing catchup, even as they acknowledge that cloud computing is the tech industry's future.
But what kind of a future is that to be? Yesterday Amazon said that while its cloud business grew by 90 percent last year, it was significantly less profitable. Amazon's AWS cloud business makes up the majority of a balance sheet item it labels as "other" (along with its credit card and advertising revenue) and that revenue from that line of business grew by 38 percent. Last quarter, revenue grew by 60 percent. In other words, Amazon is piling on customers faster than it's adding dollars to its bottom line.
The Current Threat
Infographic: Ebola By the Numbers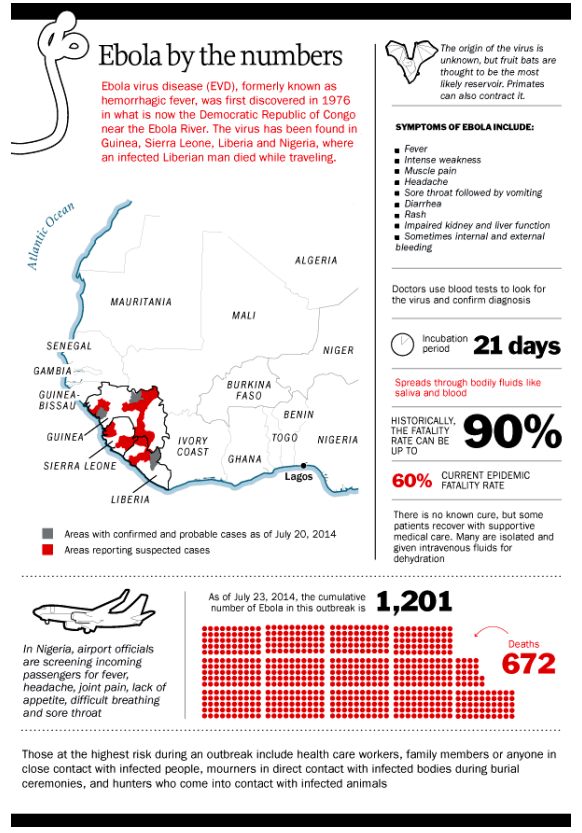 Data Science
Statistical inference in massive data sets Interesting and applicable procedure illustrated with Internet traffic numbers.