Stuff is bursting out all over, more or less in anticipation of the spring season – or World War III, however you might like to look at it. So I offer an assortment of links to topics which are central and interesting below.
Human Longevity Inc. (HLI) Launched to Promote Healthy Aging Using Advances in Genomics and Stem Cell Therapies Craig Venter – who launched a competing private and successful effort to map the human genome – is involved with this. Could be important.
MAA Celebrates Women's History Month In celebration of Women's History Month, the MAA has collected photographs and brief bios of notable female mathematicians from its Women of Mathematics poster. Emma Noether shown below – "mother" of Noetherian rings and other wonderous mathematical objects.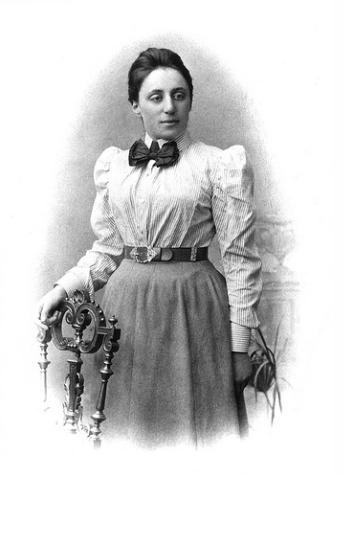 Three Business Benefits of Cloud Computing – price, access, and security
Welcome to the Big Data Economy This is the first chapter of a new eBook that details the 4 ways the future of data is cleaner, leaner, and smarter than its storied past. Download the entire eBook, Big Data Economy, for free here
Financial Sector Ignores Ukraine, Pushing Stocks Higher From March 6, video on how the Ukraine crisis has been absorbed by the market.
Employment-Population ratio Can the Fed reverse this trend?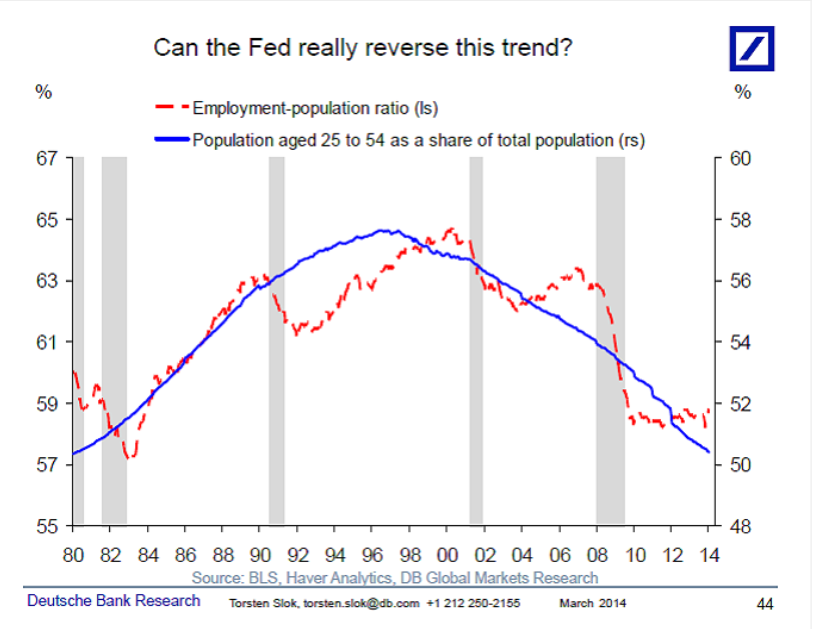 How to Predict the Next Revolution
…few people noticed an April 2013 blog post by British academic Richard Heeks, who is director of the University of Manchester's Center for Development Informatics. In that post, Heeks predicted the Ukrainian revolution.
A e-government expert, Heeks devised his "Revolution 2.0" index as a toy or a learning tool. The index combines three elements: Freedom House's Freedom on the Net scores, the International Telecommunication Union's information and communication technology development index, and the Economist's Democracy Index (reversed into an "Outrage Index" so that higher scores mean more plutocracy). The first component measures the degree of Internet freedom in a country, the second shows how widely Internet technology is used, and the third supplies the level of oppression.
"There are significant national differences in both the drivers to mass political protest and the ability of such protest movements to freely organize themselves online," Heeks wrote. "Both of these combine to give us some sense of how likely 'mass protest movements of the internet age' are to form in any given country."
Simply put, that means countries with little real-world democracy and a lot of online freedom stand the biggest chance of a Revolution 2.0. In April 2013, Ukraine topped Heeks's list, closely followed by Argentina and Georgia. The Philippines, Brazil, Russia, Kenya, Nigeria, Azerbaijan and Jordan filled out the top 10.
Proletarian Robots Getting Cheaper to Exploit Good report on a Russian robot conference recently.
The Top Venture Capital Investors By Exit Activity – Which Firms See the Highest Share of IPOs?