Trying to figure out the employment impacts of automation, computerization, and robotics is challenging, to say the least.
There are clear facts, such as the apparent permanent loss of jobs in US manufacturing since the early 1990's.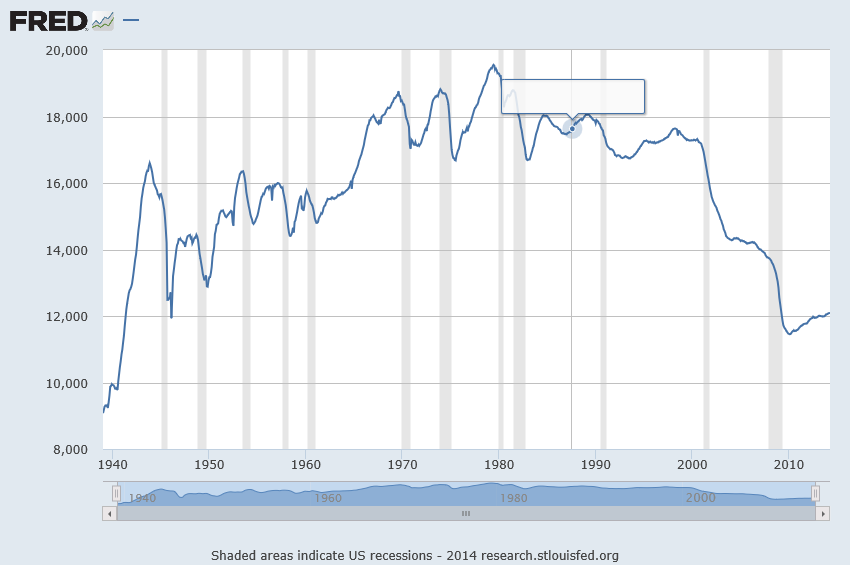 But it would be short-sighted to conclude these jobs have been lost to increased use of computers and robots in production.
That's because, for one thing, you might compare a chart like the above with statistics on Chinese manufacturing.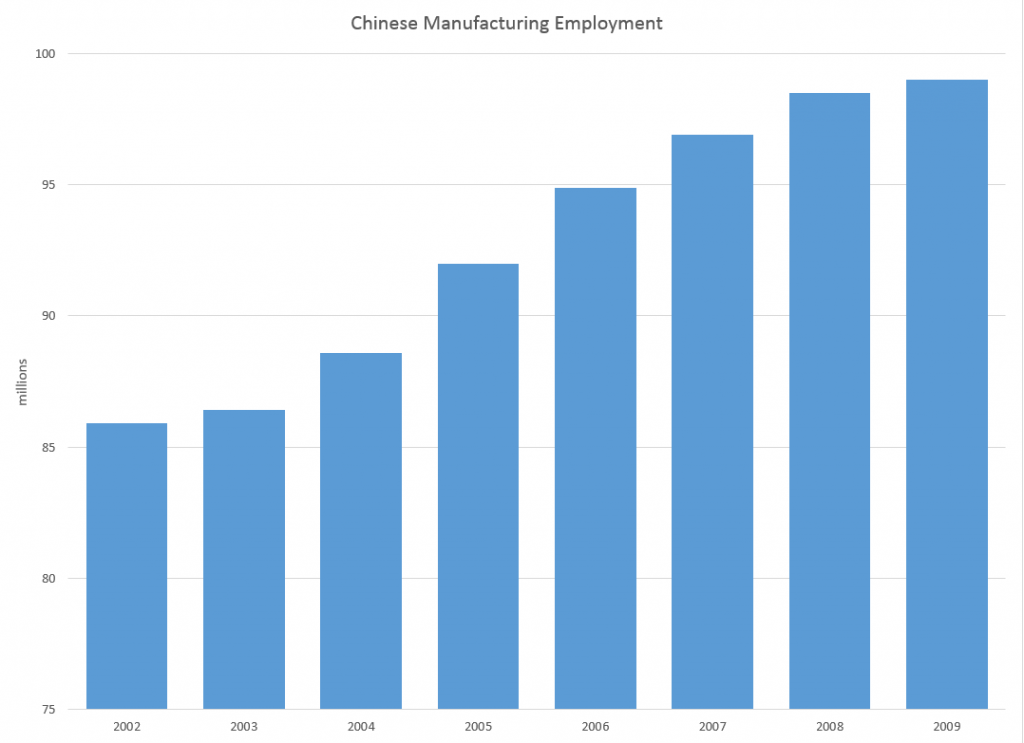 Now you can make a case – if you focus on the urban Chinese manufacturing employment – that these two charts are more or less mirror images of one another in recent years. That is urban manufacturing employment in China, according the US BLS, increased about 4 mllion 2002-2009, while US manufacturing employment dropped by about that amount over the same period.
Of course, there are other off-shore manufacturing sites of importance, such as the maquiladoras along the US border with Mexico.
But what brings robotics into focus for me is that significant automation and robotics are being installed in factories in China.
Terry Guo, head of Foxconn – the huge Chinese contract manufacturer making the I-phone and many other leading electronics products – has called for installation of a million industrial robots in Foxconn factories over the next few years.
In fact, Foxconn apparently is quietly partnering with Google to help bring its vision of robotics to life.
Decoupling of Productivity and Employment?
Erik Brynjolfsson at MIT is an expert on the productivity implications of information technology (IT).
About a year ago, the MIT Technology Review ran an article How Technology Is Destroying Jobs featuring the perspective developed recently by Brynjolfsson that there is increasingly a disconnect between productivity growth and jobs in the US.
The article featured two infographics – one of which I reproduce here.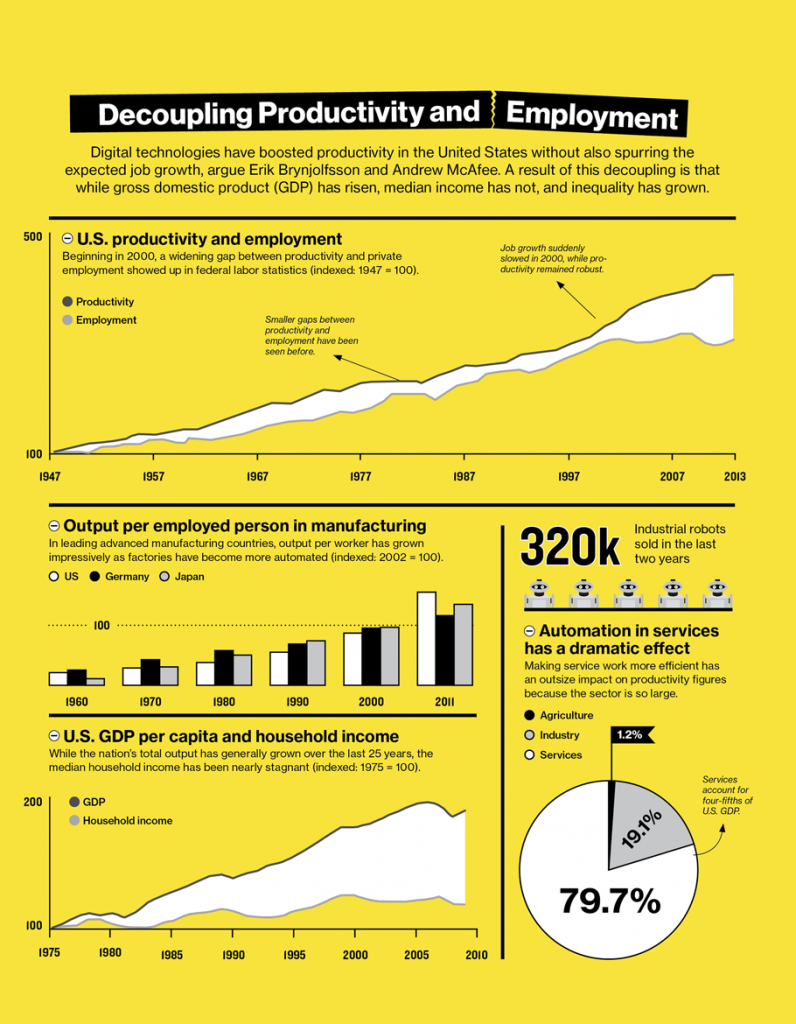 There have been highly focused studies of the effects of computerization on specific industries.
Research published just before the recent economic crisis did an in-depth regarding automation or computerization in a "valve industry," arriving at three, focused findings.
First, plants that adopt new IT-enhanced equipment also shift their business strategies by producing more customized valve products. Second, new IT investments improve the efficiency of all stages of the production process by reducing setup times, run times, and inspection times. The reductions in setup times are theoretically important because they make it less costly to switch production from one product to another and support the change in business strategy to more customized production. Third, adoption of new IT-enhanced capital equipment coincides with increases in the skill requirements of machine operators, notably technical and problem-solving skills, and with the adoption of new human resource practices to support these skills
This is the positive side of the picture.
No more drudgery on assembly lines with highly repetitive tasks. Factory workers are being upgraded to computer operatives.
More to follow.