Chinese stocks are more volatile, in terms of percent swings, than stocks on other global markets, as this Bloomberg chart highlights.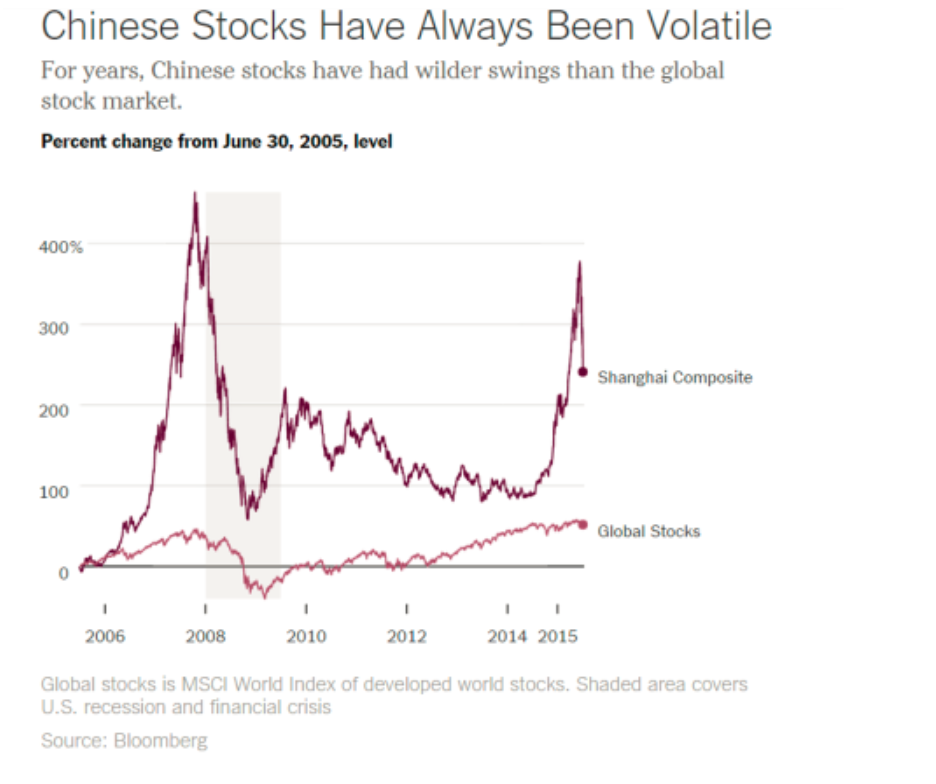 So the implication is maybe that the current bursting of the Chinese stock bubble is not such a big deal for the global economy, or perhaps it can be contained – despite signs of correlations between the Global Stocks and Shanghai Composite series.
Facts and Figures
Panic selling hit the major Chinese exchanges in Shanghai and Shenzeng, spreading now to the Hong Kong exchange.
Trades on most companies are limited or frozen, and major indexes continue to drop, despite support from the Chinese government.
Chinese Trading Suspensions Freeze $1.4 Trillion of Shares Amid Rout
The rout in Chinese shares has erased at least $3.2 trillion in value, or twice the size of India's entire stock market. The Shenzhen Composite Index has led declines with a 38 percent plunge since its June 12 peak, as margin traders unwound bullish bets.
China: The Stock Market Meltdown Continues
Briefly put, there are few alternatives for saving in China. The formal banking system provides negative returns (low deposit yields, lower than inflation typically). Housing is no longer returning positive capital gains — partly as a consequence of deliberate policy actions to moderate a perceived housing bubble. So, what's left (given you can't easily save in overseas assets)? Equities. We have a typical boom-bust phenomenon, amplified by underdeveloped financial markets, opacity in valuations, and uncertainty regarding the government's intentions (and will-power).
Stock Sell-Off Is Unabated in China (New York Times)
Most of the trades on Chinese exchanges are made by "retail traders," basically individuals speculating on the market. These individuals often are highly leveraged or operating with borrowed money.
The Chinese markets moved into bubble territory several months back, and when a correction hit and as it accelerated recently, the Chinese government has tried all sorts of stuff, some charted below.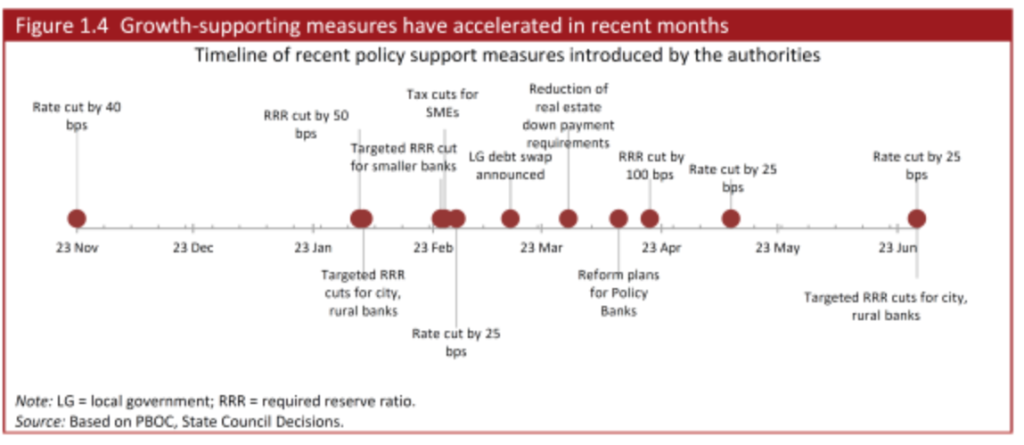 Public/private funds to buy stocks and slow the fall in their prices have been created, also.
Risks of Contagion
It's hard for foreign investors to gain access to the Chinese markets, where there are different classes of stocks for Chinese and foreign traders. So, by that light, only a few percent of Chinese stocks are held by foreign interests, and direct linkages between the sharp turn in values in China and elsewhere should be limited.
There may indirect linkages going from the Chinese stock market to the Chinese economy, and then to foreign supplies.
Here's why the crash in Chinese stocks matters so much to Australia, i.e.  Australian property markets and reduced Chinese demand for iron.
Iron ore demand by China and the drop in Chinese stocks actually seems more related to somewhat independent linkage with the longer term cascade down by Chinese GDP growth, illustrated here (See Ongoing Developments in China).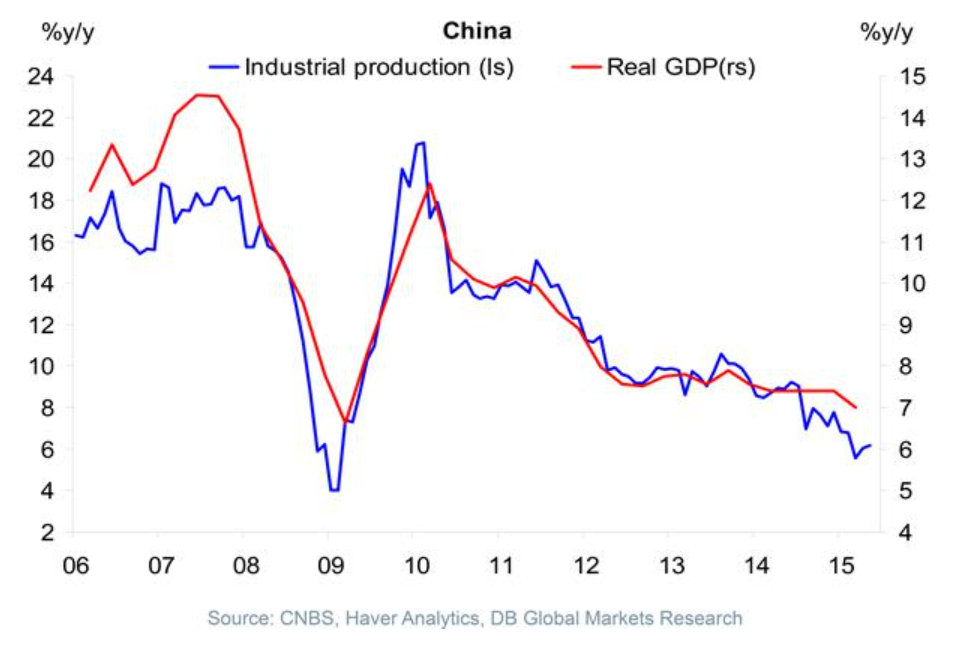 But maybe the most dangerous and unpredictable linkage is psychological.
Thus, the Financial Express of India reports Shanghai blues trigger panic selling on Dalal Street, metals feel the heat