Economics Articles, Some Theoretical, Some Applied
Who's afraid of inflation? Not Fed Chair Janet Yellen At Jackson Hole, Yellen speech on labor market conditions states that 2 percent inflation is not a hard ceiling for the Fed.
Economist's View notes a new paper which argues that deflation is simply unnecessary, because the conditions for a "helicopter drop" of money (Milton Friedman's metaphor) are widely met.
Three conditions must be satisfied for helicopter money always to boost aggregate demand. First, there must be benefits from holding fiat base money other than its pecuniary rate of return. Second, fiat base money is irredeemable – viewed as an asset by the holder but not as a liability by the issuer. Third, the price of money is positive. Given these three conditions, there always exists – even in a permanent liquidity trap – a combined monetary and fiscal policy action that boosts private demand – in principle without limit. Deflation, 'lowflation' and secular stagnation are therefore unnecessary. They are policy choices.
Stiglitz: Austerity 'Dismal Failure,' New Approach Needed
US housing market loses momentum
Fannie Mae economists have downgraded their expectations for the U.S. housing market in the second half of this year, even though they are more optimistic about the prospects for overall economic growth.
How Detroit's Water Crisis Is Part Of A Much Bigger Problem
"Have we truly become a society to where we'll go and build wells and stuff in third world countries but we'll say to hell with our own right here up under our nose, our next door neighbors, the children that our children play with?"
Economic harassment and the Ferguson crisis
According to .. [ArchCity Defenders] recent report .. the Ferguson court is a "chronic offender" in legal and economic harassment of its residents….. the municipality collects some $2.6 million a year in fines and court fees, typically from small-scale infractions like traffic violations…the second-largest source of income for that small, fiscally-strapped municipality….
And racial profiling appears to be the rule. In Ferguson, "86% of vehicle stops involved a black motorist, although blacks make up just 67% of the population," the report states. "After being stopped in Ferguson, blacks are almost twice as likely as whites to be searched (12.1% vs. 7.9%) and twice as likely to be arrested." But those searches result in the discovery of contraband at a much lower rate than searches of whites.
Once the process begins, the system begins to resemble the no-exit debtors' prisons of yore. "Clients reported being jailed for the inability to pay fines, losing jobs and housing as a result of the incarceration, being refused access to the Courts if they were with their children or other family members….
"By disproportionately stopping, charging, and fining the poor and minorities, by closing the Courts to the public, and by incarcerating people for the failure to pay fines, these policies unintentionally push the poor further into poverty, prevent the homeless from accessing the housing, treatment, and jobs they so desperately need to regain stability in their lives, and violate the Constitution." And they increase suspicion and disrespect for the system.
… the Ferguson court processed the equivalent of three warrants and $312 in fines per household in 2013.
Science
Astronauts find living organisms clinging to the International Space Station, and aren't sure how they got there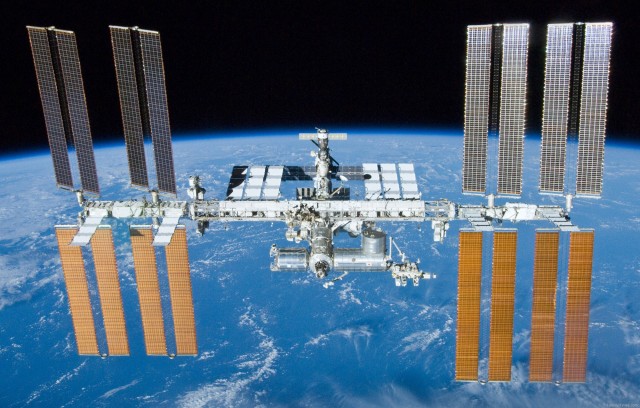 A Mathematical Proof That The Universe Could Have Formed Spontaneously From Nothing
What caused the Big Bang itself? For many years, cosmologists have relied on the idea that the universe formed spontaneously, that the Big Bang was the result of quantum fluctuations in which the Universe came into existence from nothing.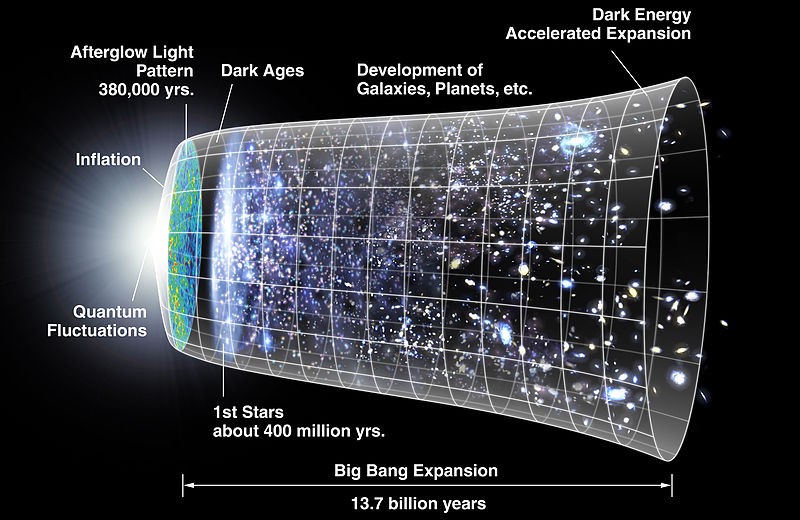 Big Data Trends In 2014 (infographic – click to enlarge)